Hi. I'm Leonard Lang, PhD., founder of Beard Avenue. At Beard Avenue we offer innovation training, facilitation to overcome conflict and determine shared visions, and a very practical and rapid 4- step coaching program. All of the work we do takes a creative approach that is engaging and relevant to your individual or group's most vital goals. Scroll down if you want more of my personal story.
Wherever you are in  your career or job search process, I invite you to contact me for a free consult with helpful tips and ideas.
Why My Creative Coaching Program Is So Effective
I'm asked all the time what makes my Creative Coaching Program so effective and what makes it different from what other top coaches offer.  Here are 5 crucial differences:
Creative Coaching is a structured program to keep us both on track.  While I will ask you many questions and get you thinking in new ways as many coaches do, I won't be just letting that structure our conversations. Instead, the Lifework Coaching Program takes you 

step-by-step in an easy and fun way

 through the 

precise key questions

 you must answer 

in the right order

 to find what you'd be most happy doing.
Because the program is creative you can be creative in breaking out of your stress or stuck thinking to find the right career, or to create your own job and career requirements and to make that real. It's

built on creativity tools that I've developed

over the years helping clients succeed. Because of their impact, I've been brought in to train career counselors and coaches in these approaches. With them, you will be able to 

peel away old assumptions, expectations, and bad experiences that are leaving you stuck and frustrated

 and are getting in the way of a wise decision. We'll also use them to work together to search for career clues that only you can provide. I can help you see what's relevant to a career you'd love when looking at these clues from all areas of your life, including your hobbies and passions.
I don't accept that what you have done so far prevents you from going in entirely new directions. Sadly, clients have told me how other well-meaning advisers and coaches have steered them into areas where they have deep experience and education, even though that's just the areas that are leaving them stuck and unhappy. Instead, we find ways to

transfer your past experiences and skills

in and outside of work, into 

a unique career vision and a plan to achieve that vision

.  Without a vision, you're drifting with nowhere exciting to go, and without a plan you won't get to your vision.
When you're looking for work, I offer an all-in-one approach that integrates your cover letters, resumes, job searches and interviews so that you will get you hired for the job you want (or help you create that job!). I'll help you

identify and develop winning personal success stories

 from your experience that will let you be yourself and connect emotionally with everyone you network or interview with, which is the key to getting hired.
I'm always examining the latest scientific research on motivation, time management, and branding and persuasion and finding ways to apply it to give you an edge (such as right now I'm in the midst of an online course from Duke University about very recent research). For example, did you know that for many decisions,

tiny changes in the environment or what you do can often be by far the biggest factor

? This applies to whether people wind up saving thousands of dollars in a 401K or wind up sacrificing company contributions, just as it applies to whether kids choose broccoli or junk food in a lunch line. And of course, this applies to you and me and the people deciding whether you get hired or not. I'll help you sort through what will help you

apply this information to your job search and interviews, and in making sure you can authentically decide what's best for you

vs making an automatic and disastrous choice.
Who Uses This Coaching Program?
My clients are from all around the country, from Philadelphia to Portland as well as in my hometown of Minneapolis-St. Paul. They've found careers in architecture, public speaking, human resources, technical writing, web design, management, theater, and even being a personal chef. They've included high school grads and PhD's, students in their early 20's just completing college and boomers who want something fresh.  
Want to know what they think? I urge you to check out their testimonials on Google or on this site.
One warning: This system has helped my clients achieve exciting results, but it still isn't for everyone. No system is. If you prefer computerized career assessments or would like to decide your career by matching current skills and experiences to job descriptions, that's your choice, but would mean this isn't a good coaching match.
On the other hand, if this sounds exciting and you're ready for a change, call me for a free consultation. You can even schedule your consultation here. We'll review your situation and see what next steps you might take, whether or not you start coaching. I hope to hear from you today.
My Story — Creative Problem Solving, Fun, Passion at Work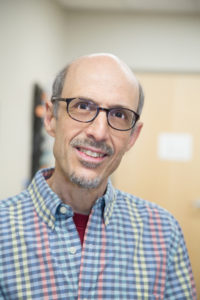 I know what others are going through with bad jobs or wrong careers, because that's where I was before I started coaching and training. My work was good work, but not satisfying me–not using my full talents, not feeding my deepest passions, not challenging me, and not contributing as much as I could.
I realized there must be something better. It took me time to work my way to what I really wanted to do, but once I did, things started changing. I founded Beard Avenue to help others find what they want to do, streamlining and vastly improving my own process, constantly finding the latest research and creativity tools that can help you. By helping you I also am pursuing my own passion at work–creative thinking and problem solving, which I love to share with others as a coach, trainer, motivational speaker, creative writer, and idea maven.
Now I am able to be involved in fresh creative thinking that helps people every day. I find, if I'm having fun, then the ideas and solutions are popping. It really doesn't matter who's coming up with them (me, the client, the woman who stopped into the office accidentally) or how useful or useless the ideas may seem at first, because I know we're got the energy and mindset to accomplish whatever we want.  At least that's how it's worked so far with so many clients.
Because I like variety, I not only coach, I have given keynote talks on careers and on creativity to groups ranging from technical writers to social workers. I've led creativity programs for conferences such as the International Association of Facilitators, given keynote addresses for professional societies, and workshops at educational institutions as the University of St. Thomas. Having fun at work for me has also included a 5 year stint as on-air book reviewer every other week for Minnesota Public Radio. 
While I enjoy helping people directly, I know I can't reach everyone who might be interested. That's why I wrote a book that was short, extremely practical and fun, that could be used by anyone as well as by my classes and clients. It's called Guide to Lifework: Working with Integrity and Heart.
I'm energized by helping you get unstuck and get moving on the career and innovative workplace you deserve and want. Just let me know what I can do to help.